Seacoast Career School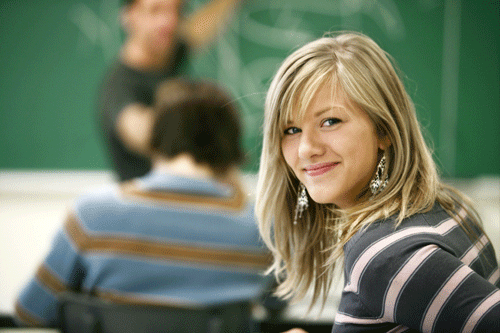 Questions? Fill out the form below to get answers.
Seacoast Career Schools
for a bright future!
Seacoast Career Schools provides the training you'll need for the career you're dreaming of-Medical Assisting, Health Claims Specialist, or Massage Therapy. And good news-most of Seacoast Career Schools' programs can be completed in less than 10 months!
Seacoast Career Schools offers these diploma programs:
Professional Medical Assistant
Massage Therapy
Health Claims Specialist
Dental Assisting
Why Seacoast is a great choice for you:
Financial Aid Programs
A variety of financial aid options are available to those who qualify.
We're Accredited
Seacoast Career Schools is a fully accredited member of the Accrediting Council for Continuing Education and Training (ACCET).
Convenient Classes
Classes are held year-round, day and evening, for each program.
Career Placement Services
Seacoast Career Schools maintains a full-time placement assistance program. We help find graduates employment in local area hospitals, physicians' offices, and businesses.
If you're looking for a stable occupation in a fast-growing field, Seacoast Career Schools is the place to go. Contact us today!
PROGRAMS

AVAILABLE

:

Health Claims Specialist
As our healthcare system becomes increasingly complicated, there is a growing need for those trained in timely and accurate billing. Our program can prepare you for rewarding opportunities in medical offices, hospitals, insurance companies, nursing homes and other health organizations.

Massage Therapy
Our program introduces you to classic massage techniques, as well as advanced therapeutic procedures and soft-tissue manipulation. You'll also learn the business development, human relations and communication skills needed for success working in a health club, day spa, resort, cruise ship, medical center, or your own private practice!

Professional Medical Assistant
Medical assisting continues to be one of the fastest-growing careers in the country.* Seacoast Career Schools provide students with a solid foundation in patient care and diagnostic procedures, plus medical office administration. You could be in demand with a rewarding, satisfying job in a hospital, doctor's office, health clinic, assisted living facility or other healthcare setting.

*U.S. Department of Labor Bureau of Labor Statistics, Occupational Outlook Handbook, 2006-07 Edition

Seacoast Career Schools Locations:
670 N. Commercial Street, Manchester, NH 03101
One Eagle Drive, Sanford, ME 04073
Programs Available at Seacoast Career School:
Dental Assistant


A growing number of Dental Assistants are expected to be hired in private dental offices and dental clinics to perform routine tasks so that Dentists can devote more time to complex procedures. In fact, according to U.S. Bureau of Labor Statistics Dental Assisting is expected to be one of the fastest growing occupations over the 2004-14 projection period.

Seacoast's Dental Assisting program prepares graduates to assist in a variety of dental office procedures. This program gives students a background in dental anatomy, pathology, and terminology, and includes the study of dental materials, radiography and chairside assisting techniques. Graduates of the program will be trained and prepared to assist dentists with exams, perform a variety of dental procedures including instrument preparation, taking dental x-rays, conducting dental laboratory procedures, as well as reception and office management procedures.

Dental technology is a rapidly developing field with new materials and techniques constantly being utilized in today's dental office. Seacoast Career Schools' Dental Assisting Program provides students with training in today's technologies.



Health Claims Specialist


Do you want to play an important part in the healthcare industry? Health claims specialists are office-based professionals who are responsible for processing health insurance claims. Also known as medical billing and coding specialists, people in this profession are expected to be detail-oriented and organized. In this program, you will learn the medical billing and coding procedures necessary to begin a career in this field.



Massage Therapy


Jump into an exciting and rewarding career as a licensed massage therapist at Seacoast Career School! Our massage therapy program is designed to train students in a wide range of classical massage techniques, advanced therapeutic procedures and soft tissue manipulation.

The field of massage therapy is growing rapidly as more people realize the healing benefits of massage. By enrolling in a massage therapy school, you'll have the opportunity to help people decrease stress, relieve pain and increase their flexibility.

Through hands-on coursework and classroom studies, students will acquire massage therapy training at Seacoast Career School that will give them the knowledge and competencies necessary to become a professional massage therapist. Additional emphasis is placed on developing important business skills such as business development, communication and human relations skills. Upon completion of the program, graduates will be prepared for the National Examination.




Seacoast Career School Campuses:
Manchester


Residents looking for a New Hampshire technical school can receive the training they need to start a new and exciting career in the healthcare field. With a location in Manchester, New Hampshire, Seacoast Career School offers training as a medical assistant, massage therapist or a health claims specialist. Contact Seacoast Career School and get started on your career today!

Sanford


Interested in Maine career schools? Explore Seacoast Career School's Sanford, ME location. With career training in medical assisting, massage therapy and health claims, residents can begin a new and exciting career today!
For more information about our graduation rates, the median debt of students who completed the program, and other important information, please visit our website at, http://schooliya.com/peg/