Seacoast Career School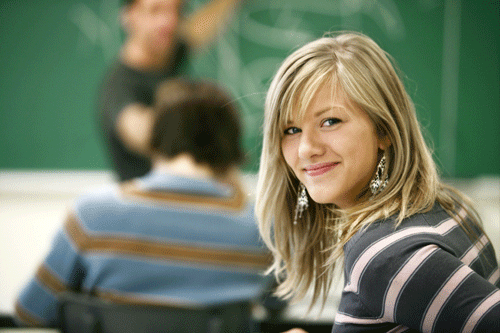 Questions? Fill out the form below to get answers.
Seacoast Career Schools offers training in what you need for the career you want. Offering training in careers such as Professional Medical Assistant, Health Claims and Billing, and Massage Therapy, Seacoast Career School's typical program can be completed in LESS THAN 10 MONTHS! With this type of schedule, you CAN achieve your goal of a new career.
Seacoast Career Schools is a fully accredited member of ACCET. This accreditation allows Seacoast to receive federal funding enabling students to apply to receive Pell grants, student loans and other financial aid packages. The school is open year round and offers day and night classes in each program. Depending on which program you may be interested in; you can enroll and begin classes within a few weeks. Seacoast Career Schools also has an active placement assistance program, helping place students, after graduation, in local area doctor's offices, hospitals, and businesses.
Programs Available at Seacoast Career School:
Dental Assisting


A growing number of Dental Assistants are expected to be hired in private dental offices and dental clinics to perform routine tasks so that Dentists can devote more time to complex procedures. In fact, according to U.S. Bureau of Labor Statistics Dental Assisting is expected to be one of the fastest growing occupations over the 2004-14 projection period.

Seacoast's Dental Assisting program prepares graduates to assist in a variety of dental office procedures. This program gives students a background in dental anatomy, pathology, and terminology, and includes the study of dental materials, radiography and chairside assisting techniques. Graduates of the program will be trained and prepared to assist dentists with exams, perform a variety of dental procedures including instrument preparation, taking dental x-rays, conducting dental laboratory procedures, as well as reception and office management procedures.

Dental technology is a rapidly developing field with new materials and techniques constantly being utilized in today's dental office. Seacoast Career Schools' Dental Assisting Program provides students with training in today's technologies.



Health Claims Specialist


Seacoast is an established medical billing and coding school that meets both national and state accreditation standards. Students will develop the skills necessary to complete insurance forms and solve common problems through a series of courses that emphasis the knowledge of insurance terminology, diagnostics, procedural coding and records management. Upon completion of their medical billing and coding training, graduates will be well prepared to perform insurance verification, pre-authorization referrals and to code and bill insurance claims.



Massage Therapy


Jump into an exciting and rewarding career as a licensed massage therapist at Seacoast Career School! Our massage therapy program is designed to train students in a wide range of classical massage techniques, advanced therapeutic procedures and soft tissue manipulation.

The field of massage therapy is growing rapidly as more people realize the healing benefits of massage. By enrolling in a massage therapy school, you'll have the opportunity to help people decrease stress, relieve pain and increase their flexibility.

Through hands-on coursework and classroom studies, students will acquire massage therapy training at Seacoast Career School that will give them the knowledge and competencies necessary to become a professional massage therapist. Additional emphasis is placed on developing important business skills such as business development, communication and human relations skills. Upon completion of the program, graduates will be prepared for the National Examination.



Professional Medical Assistant


The Professional Medical Assistant program offered at Seacoast are designed to give students hands-on training in both the clinical and administrative procedures necessary to securing entry-level employment. Upon completion of the program, graduates will be prepared to take the Professional Medical Assistant certification exam and secure a job in the rapidly-growing healthcare field. As a certified professional medical assistant, you'll have the ability to work in a variety of medical settings, including doctors' offices, hospitals, specialty offices and clinics.

Day and Evening schedules available!




Seacoast Career School Campuses:
Manchester


Residents looking for a New Hampshire technical school can receive the training they need to start a new and exciting career in the healthcare field. With a location in Manchester, New Hampshire, Seacoast Career School offers training as a medical assistant, massage therapist or a health claims specialist. Contact Seacoast Career School and get started on your career today!

Sanford


Interested in Maine career schools? Explore Seacoast Career School's Sanford, ME location. With career training in medical assisting, massage therapy and health claims, residents can begin a new and exciting career today!